Being visible on the internet: a necessity for any business?
28 April 2023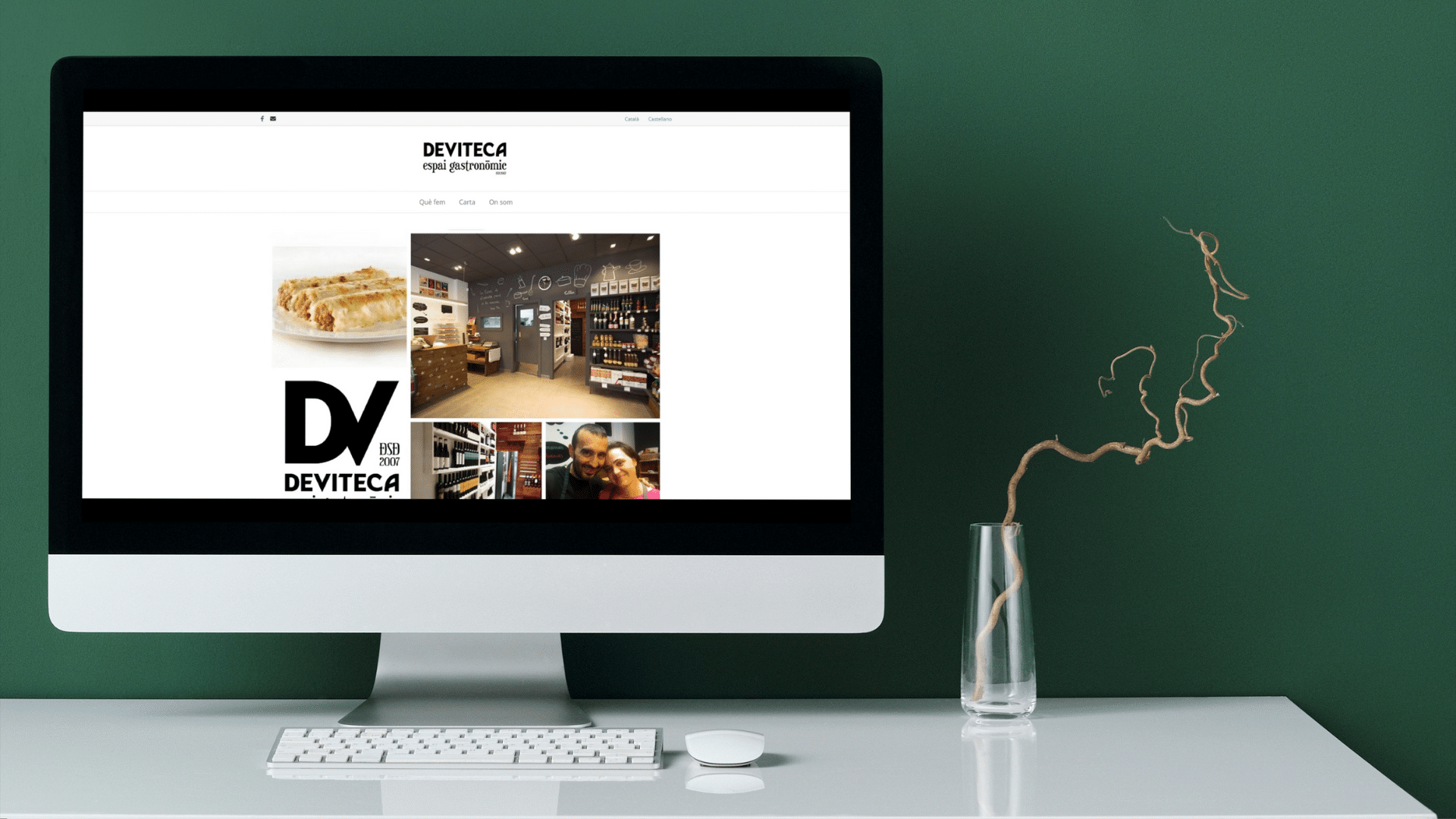 According to a report published by the consultancy firm PwC in April 2022, 37% of all SMEs in Spain do not yet have a website. A similar conclusion was reached by another report published by the consultants KPMG in April 2022. According to the study, 36% of all Spanish SMEs do not have a website. A few months later, in June 2022, a report published by BBVA Research indicated that only 56.4% of Spanish companies have on-line presence. This figure includes companies with a website, as well as companies that only have profiles on social networks or other on-line platforms.
But why should a company be present on the internet? When considering whether a company, however small it may be, must be visible on the internet, this no only means it should have a website but instead must be present in the 21st century address and phone directory: Internet!
Google My Business, the first step for a business to be present on the internet
Almost everyone has a mobile phone in their hands at any given time, and this has determined the way we communicate, consume, and search for information. Nowadays, whenever we search for a shop, a company or a business, we will most likely do so on the internet. We open a search engine and enter the name of the company required. Or we might not even be that specific, and enter the type of company in question so that the search engine can provide a list of possibilities.
Through Google My Business, owners of companies can create a profile that appears in Google Maps and in the Google search results. This means that people can rapidly find information on the company, such as its name, its address, its phone number, and its opening hours. A valuable tool for business owners to improve their on-line visibility and connect with potential customers.
Beyond Google My Business
We can go beyond the Google My Business profile to ensure internet presence. Here are several examples:
1- Your own domain
A domain gives you a unique identity on the internet. You can choose from .cat or many others. It is important to consider which one might be better for your business. A recent study with the agency SEO Human Level confirmed that the .cat domain obtains better positions than .com and .es domains. If you use a .cat domain, you will segment your customers better and increase their chances of reaching you, as over 10 million people use Catalan as their main language and, if you speak the same language as your customers, you will find it easier to position yourself in an active, expanding market.
A domain is not only useful for a website but can also be used to create a professional e-mail account and avoid Gmail, Hotmail. A professional account always helps convey a feeling of trust to your customers.
2- Create a website
If you create your digital image from scratch, you should do so from a website where you can add your contact details and include it in your social media. This website can also be included in the Google My Business file for your business, company or shop. This means that you can also use any keywords of interest.
What are keywords? A key word or phrase is a term made up of one or more words that are normally used for searches in Google or other search engines. In other words, if someone is thinking of buying some sunglasses, they will most likely search in Google for: "Cheap sunglasses", which would be an example of a keyword.
The more information we add to the internet, classified correctly and working with keywords, the more search results internet users will obtain and, therefore, the more views your content will have. In some cases, this means that people who have searched for information on your type of business might ultimately become your customers.
Another point to consult when creating a website is the language. What language do your customers or future customers speak? A multilingual website might be a very good solution if you have customers from different areas or who speak different languages. They will certainly value being able to find information in their language.
3 – Selling over the internet
This point is important enough to discuss in detail in another point, but it must be pointed out that there are a great deal of possibility for selling your products or services over the internet. From launching an on-line shop on your website, selling your products to specialist portals or offering the opportunity to place orders or make reservations, depending on the business, via WhatsApp, for example.
4 – Social media
The social media might be a very good channel to establish a relationship with your customers by being in direct contact with them, using the social media to ensure the loyalty of your audience with extra content, prize draws, competitions, news, etc. This can also help find out about the interests and needs of your customers. Start by finding out what similar businesses to yours do on the social media and look at the contents offered by the companies you follow. You're bound to find a lot of good ideas.
Marta Paredes
Project manager
.cat Foundation